Girdling occurs when any object encumbers the girth of a tree's trunk.
Girdling a Tree
Looking at public landscaping spaces this morning, I came across a landscape tree that is girdled by a cable designed to protect a garbage can from theft.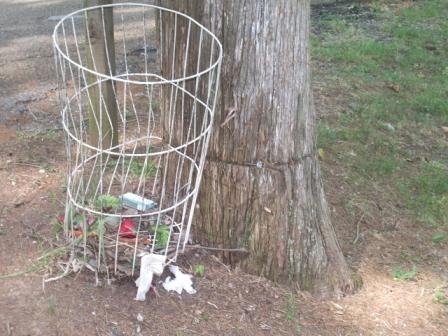 The public works department probably had good cause to cable the garbage can as theft and vandalism are problems in many municipalities.  However, securing the cable tight then leaving it for syears is unconscionable.
This tree is at risk of dying from the damage underway by this cable.  Luckily, the cable is thin and it has yet to be completely encompassed by the trunk bark.  Nutrients are still flowing to the leaf system and will flow back to the roots this autumn.  These actions take place within vascular tissues called xylum and ploem.   If the vascular process is interrupted damage or death will occur.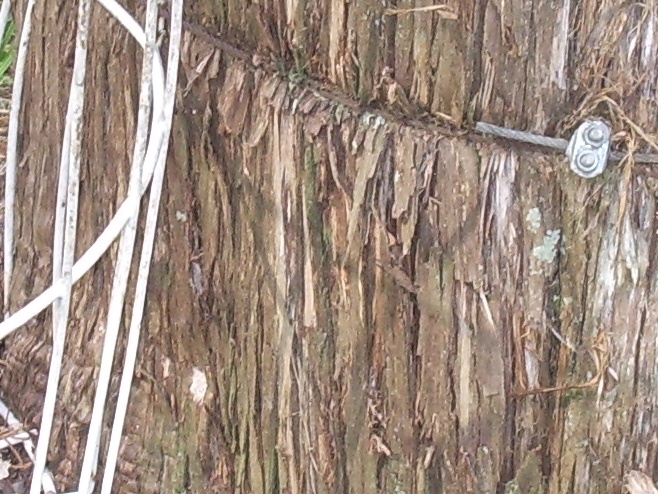 As landscape professionals, we need to be more cognizant of long term effects of our actions.  Landscapers practicing common landscaping principles should never (or rarely) use trees as securing points.
If you want to operate a BETTER lawn care and landscaping business, our Lawn Care Business package will help you.  Visit our website (StartALawnCareBusiness.com) for full information.