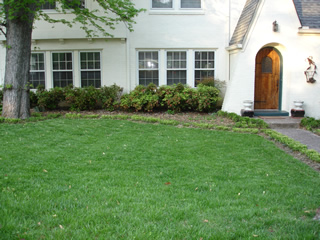 A recent Wall Street Journal business article entitled "10 Reasons to Start a Business This Year" has piqued our interest and we want to pass the article along.
While this list of reasons to start a business contains several interesting elements such as "never getting laid off" and "giving yourself a raise", the one item on the list that really jumps out at us is  #7. Consumers and businesses have started spending again.
In our informal surveys of residential lawn care customers and corporate landscaping accounts, we are finding that #7 is a trend in the need for lawn care services in 2011.  Potential customers are beginning to be willing to open their wallets to have their grass and overall landscaping looking good again.
If you are a lawn care contractor (or future business owner) this should be music to your ears.  And, if you haven't started your business yet, this might be an excellent time to start your business and begin gaining contracts before the weather warms and the spring onslaught begins.  Getting your customers right now means you can hit the ground running once spring arrives and you will be miles ahead of your competitors.
If you are thinking about starting your own lawn care business, we hope you will read through our home page to learn more about our lawn care business training program.  This business training course contains a tremendous amount of information on how to properly acquire customers and how to bid jobs (large and small) correctly.  Just one good lawn care account will easily pay for this entire course.
We have it on sale right now before spring arrives.  Read more on our home page: www.StartALawnCareBusiness.com