Today is the first day of spring. For astronomers, the vernal equinox is the day in the earth's orbit around the sun when the sun appears to creep back over the equator into the northern hemisphere. For lawn care companies, the first day of spring means warmer weather, vigorous grass growth, and new lawn care customers.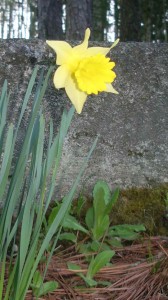 I took a drive through a few local neighborhoods at the crack of dawn this morning. The sunrise was magnificient. Once the weather warms, I like to get an early start. It makes me feel like I have a jump on the rest of the world. Already, I saw several homeowners working their yards and tending their gardens. As early as it was, they had a jump on me.
If you are starting your own lawn care company this year or if you are hoping to expand a lawn care business you owned last year, you can still get an early start in acquiring new customers and lawn care contracts. Right now is the PRIME time of year to go after new customers. Homeowners and business owners want their yards to look great for sping. By self-promoting your business this week, you should be able to fill a few holes in your schedule. Customers are motivated to hire competent lawn care people this time of year.
Getting customers early means you will have them all year long and you will be able to upsell them on many services. Spring cleanup is one of the first add on services you can sell to your customers. Even if your customers' lawns are in decent shape from last year, you can sell them on a "Spring Cleanup Special." Spend extra time raking leaves out of their flowerbeds, pickup fallen twigs and limbs, and offer to remulch flower and shrub beds.
If you're like most lawn care companies, the extra income is needed in the spring after such a long winter. Spring cleanup is only one of the many add ons you can offer.