I took a picture today I have to share with you because it brought back a flood of memories of when we first started our lawn care business way back in 1992.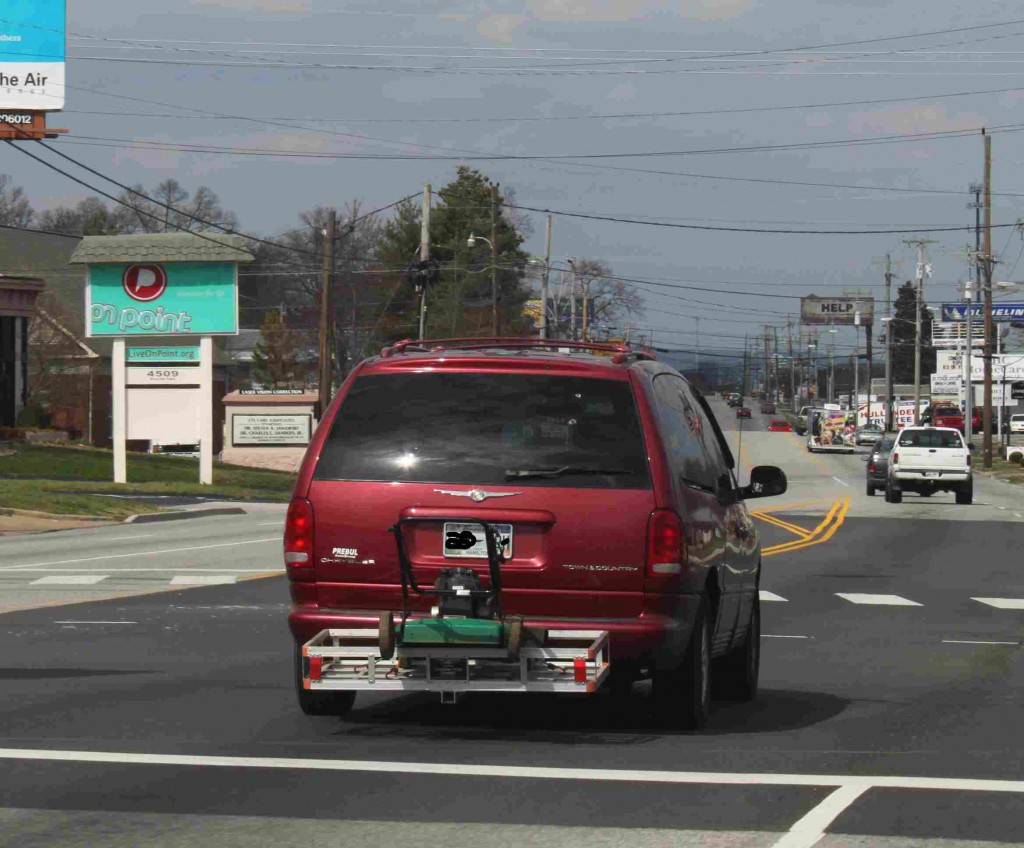 I am not sure the driver of this van is operating a lawn care business (and I'm not sure if that lawn mower is properly secured) but I do know a lot of lawn care business owners get their start with a similar setup. I remember the days we first started our lawn care business humping around a push lawn mower in the back of a Chevy hatchback. It wasn't ideal but is was much better than sitting in the accounting office where I used to work.
Before long, we bought a truck and upgraded to commercial equipment. Better equipment and more knowledge of the lawn care business allowed us to grow and attract better customers that paid more money. We all want brand new trucks and expensive commercial lawn mowers inside fancy enclosed lawn mower trailers. All that comes in due time. But ya' gotta start somewhere.
The main lesson here is to start with what you have. You don't need a brand new truck and expensive lawn care equipment to get out there and start making money right away.
What you DO need is knowledge. People who start their lawn care businesses the right way have a better chance of success than those people who buy the wrong equipment and price their customers all wrong.
In our lawn care business program, you will learn how to buy the proper equipment and how to price your customers. Pricing is a difficult strategy but we also include our lawn care estimating software to help you estimate and bid your lawn care customers.
Read more about the complete program at: www.StartALawnCareBusiness.com