Spring is here and it is time to pull the tarps off the lawn mowers and prepare them for the busy mowing season ahead.
As much as I have always liked to maintain my own equipment, I believe it pays to have lawn mowers, blowers, and weed trimmers professionally serviced at a favorite commercial lawn mower repair shop at least once per year.  Changing oil, oil filters, air filters, and gas filters as well as lubrication service is well within the reach of most all lawn care business owners.  However, perfectly dialing-in a lawn mower is a skill reserved for the repair professionals.  Perfect tracking, carb adjustment, and preventative maintenance inspections will help keep your equipment running smoothly.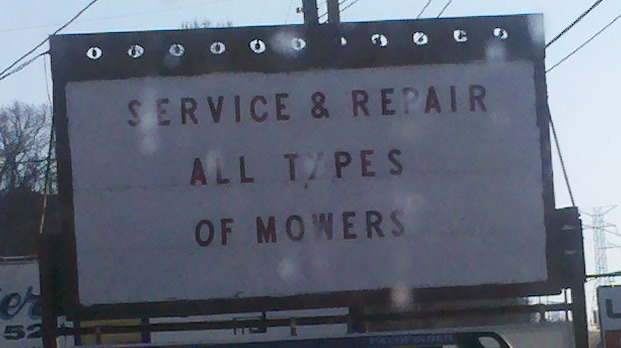 If you are like many lawn care business owners, you are well capable of routine maintenance  on your lawn care equipment.  But paying a professional lawn care repair center will help ensure perfectly operating equipment and less downtime in the months ahead.
If you are starting your lawn care company this year and want to know more about proper landscaping equipment selection for your business, we include an equipment selection manual in our lawn care business guidebook.
Learn more on our homepage:
http://www.StartALawnCareBusiness.com
Starting A Lawn Care Business